Purchase
> select price
We now offer Intentional Arrangements.
Add a touch of intention and spirituality to your gift of flowers! Crystals & Flowers offers Intentional Arrangements, a custom flower design chosen to amplify your thoughts and wishes for your intended recipient.
Please tell us your story and what message you want to send to your loved one. We are happy to hear from you over the phone or through our online ordering system and create a truly personalized and intentional gift that can continue to be cherished even after the flowers are spent.
Let us know your intentions for your special person so we can make it with true intentions in our minds for your specific person and their situation. We can also add crystals picked specifically for the set intention you are wanting to convey, as well as including all the information so that your loved one knows all the beautiful thoughts and feelings that went into their very intentional special floral arrangement, made just for them.
These arrangements are good for any and all occasions; from the birth of an eagerly anticipated new family member to the loss of a cherished loved one and everything in between; from illness and surgery to things as simple as struggling with a life decision or personal growth. Intentional Arrangements truly are the perfect personalized special gift for all occasions.
These arrangements, along with your beautiful flowers, typically include crystals with a description of their healing properties and uses, a personalized message to the recipient, and brief description of the sender's intentions and special care taken by the designer to create their personalized, intentional gift.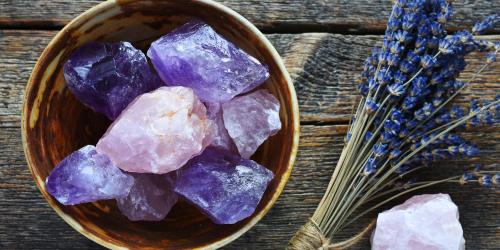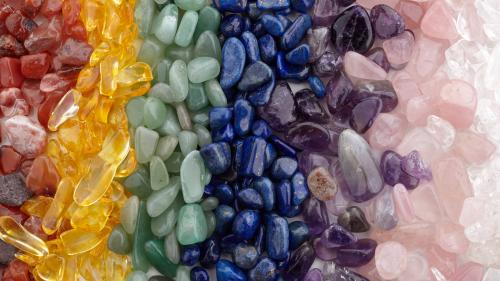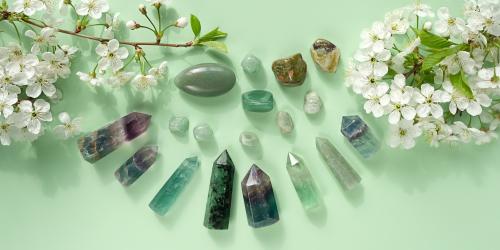 Let us create a custom design just for you!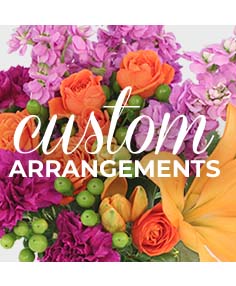 CUSTOM ARRANGEMENT
of Fresh Flowers
$74.95, $99.95, $124.95
Shown at $99.95
Send a dazzling and unique arrangement, custom made just for them! We will be sure to create something as exquisite and excellent as them. It'll brighten up their day and show them how much you care for them. They'll truly treasure receiving flowers from you!